History of Corvettes
The Corvette has a long and fascinating history, and for good reason. In its 60-plus-year run, the Chevy Corvette has gone through countless changes, mechanical and otherwise, to meet automaker and consumer demands. If you're unfamiliar with the history of the Corvette or just want to reminisce, take a look at the highlights of each generation of the classic American sports car compiled by Tasca Chevrolet.
First Generation: C1 (1953-1962)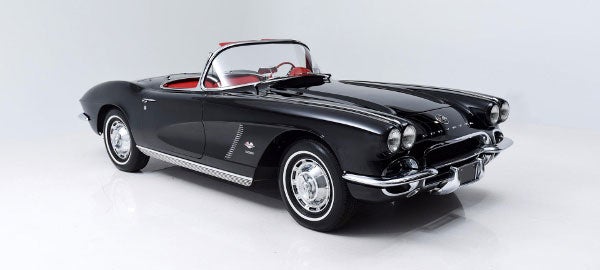 The first inception of a GM sports car came from the automaker's chief designer, Harley Earl, after he saw the Jaguar XK120. Two years later on January 17, 1953, the Corvette was revealed at New York's Waldorf Astoria hotel. Later in the year, the Corvette was put into production in Flint, MI, assembling only 300 vehicles, and the only options were a heater and an AM radio while the exterior/interior color scheme included Polo White/Sportsman Red, respectively.
In the years to follow, the Corvette evolved from a bare-bones model to one of the most sought-after cars of the century. The original inline-six engine was eventually bumped up to a V8, a four-speed manual transmission became an option, and the revitalized design features seemed endless, especially to those living in the 1950s and early 1960s.
Second Generation: C2 (1963-1967)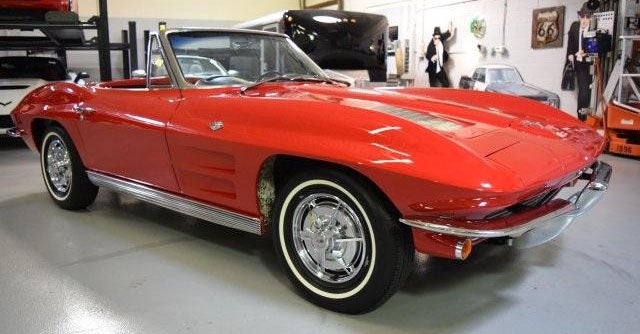 A whole new iteration of the Corvette was revealed in 1963 with the introduction of the Sting Ray, which included hidden headlamps and a split-window fastback design. The independent rear suspension was smaller and offered an electronic ignition. Additionally, the Z06 Special Performance Equipment option was introduced, as well as five lightweight racecars that were sold to racing privateers.
Starting in 1965, the Corvette obtained the 396-cubic-inch L78 engine and standard four-wheel disc brakes. In 1966, the big block engine grew to 427 cubes and received 425 HP. The Corvette went through yet another revision in 1967 with the L88 cast-iron big-block engine, which got an impressive 500 HP. Other features included aluminum cylinder heads and a dual-master-cylinder braking system.
Third Generation: C3 (1968-1982)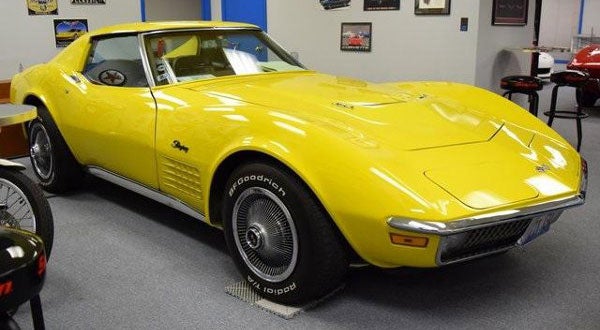 The Corvette, yet again, went through more notable changes during its third generation, like the 7.0L engine offering, which received 435 HP. A T-top model was available as well as the classic convertible model, and the battery had been moved behind the seats. In 1969, the 250,000th Corvette rolled off the assembly line in flashy gold body paint.
Additional changes that occurred throughout this generation include an over-the-radiator, carburetor air induction system to reduce noise, halogen headlamps, fiberglass-reinforced rear monoleaf springs, and much, much more. Chevy celebrated the production of the 750,000th Corvette on October 26, 1983.
Fourth Generation: C4 (1984-1996)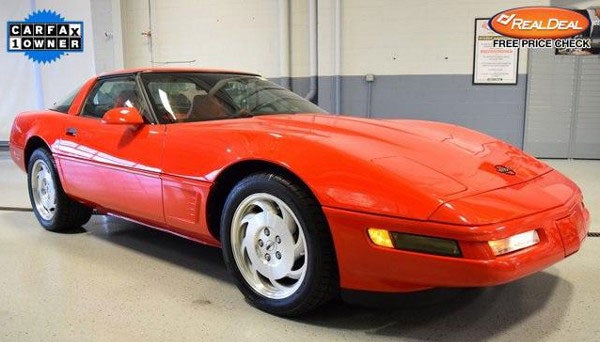 Starting fresh in 1984, then chief engineer Dave McLellan implemented a brand new, smaller-perimeter frame, forged aluminum control arms, power rack-and-pinion steering, and a slippery exterior. The following year, a tuned port injection was introduced on the 5.7L V8 engine, and in 1986, the convertible Corvette made a comeback after a 10-year absence.
In the years to come, Chevy produced 56 street-legal cars for the 1988 SCCA Corvette Challenge race series and even opened the National Corvette Museum in Bowling Green, KY. STINGRAY became a registered term in 1993 and a special edition model was offered in Ruby Red exterior paint, marking the 40th anniversary of the Corvette.
Fifth Generation: C5 (1997-2004)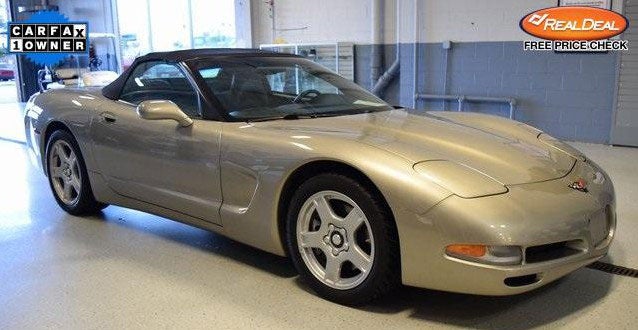 The Corvette gained the 345-HP, LS1 V8 engine with an aluminum block thanks to new chief engineer Dave Hill in 1997. A hardtop model joined the coupe and convertible models in 1999, and Active Keyless Entry was added in 2000.
In 2001, the Z06 model was introduced and its LS6 V8 engine reached a top speed of 170 MPH. Also included on the brand new model were new front fascia grilles and the ability to hit 60 MPH in 4.3 seconds.
2003 marked the golden anniversary of the Corvette, and to celebrate, Chevy produced a special model in the form of a coupe or convertible with special red paint, two-tone shale interior, special emblems, and Magnetic Selective Ride.
Sixth Generation: C6 (2005-2013)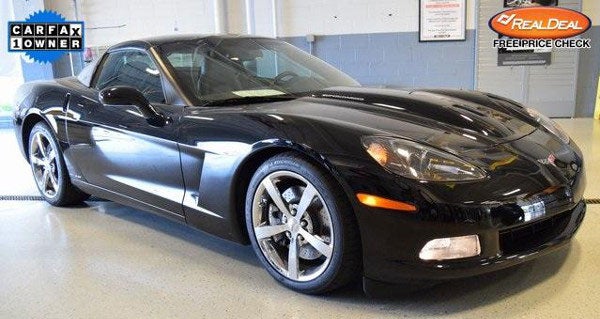 Fresh for 2005, the C6 Corvette brought refreshing changes with a more compact, lighter, 5.1-inch-shorter package on a longer wheelbase. In 2006, the Z06 returned with an aluminum frame, fixed magnesium engine cradle, and carbon-fiber appointments for better aerodynamics. The following year brought forth the Ron Fellows Championship Edition Corvette, making it the first signed limited edition in Corvette history.
In 2011, eleven different Corvette models became available to consumers and were, by far, the best option in the sports car's history. 2012 marked the 100th anniversary of Chevrolet, and the brand celebrated with a Centennial Edition package, which featured Carbon Flash Metallic paint, satin-black graphics, satin-black wheels with a red stripe, unique badges, and Magnetic Selective Ride Control.
Seventh Generation: C7 (2014-Present)
In 2013, the C7 Corvette Stingray made a strong debut at the Detroit Auto Show, featuring a hood and carbon fiber roof. Later that year, a Stingray convertible premiered at the Geneva Auto Show, paired with a 455-HP, 6.2L pushrod V8 engine and the drivers choice of a seven-speed Tremec manual or six-speed automatic transmission.
Still in its seventh generation, the Chevy Corvette is an excellent sports car option for drivers who seek an exhilarating ride. Our Chevy dealership in Wheeling, IL is the number one Corvette dealer in Illinois, so we're bound to have the model you're looking for. Check out our new Stingray, Z06, and Grand Sport Corvette inventories for a modern drive, or our used Corvette inventory for a quality used or classic Corvette to add to your collection. We also offer a Corvette Benefits Package to help keep your beloved Corvette in top shape.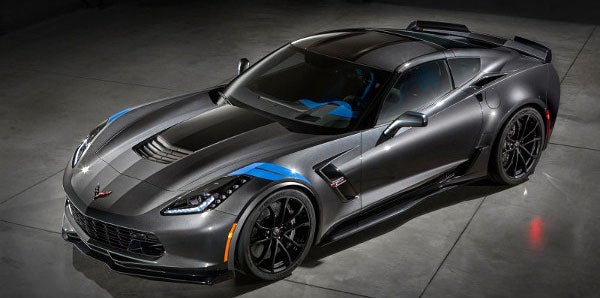 Test Drive All the Chevy Corvettes at Tasca Today!
Would you like more information on our Corvette inventories? Send our team a message online or call 855-636-8174to speak with a product specialist directly. We also encourage you to schedule a test drive with your favorite new or used Chevrolet Corvette model.